Happiness is a movement
Apical unisce le esperienze dei Creator di viaggi o eventi fornendo loro ogni mezzo necessario. La somma di ognuna di queste forze genera impatto sociale e ambientale positivo
Mission
Apical è la piattaforma di booking che permette ai creatori di esperienze di aumentare del 30% gli incassi risparmiando fino all'80% del tempo. Con Apical tour operator, brand, associazioni o singole persone possono creare, gestire e vendere facilmente online viaggi o eventi, coinvolgendo inoltre il pubblico in attività ad impatto sociale o ambientale positivo.
Scopri le funzionalità
Conosci il team
Nicola Zanola
Co-founder – CEO Serial entrepreneur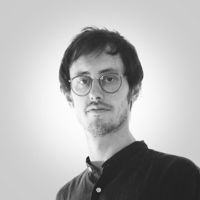 35 years old, 10+ y. leading a tour operator and event company, graduated in management of the third sector organizations. Systemic Designer, Music producer
Fabio Daniele
Co-founder – CTO Architect and backend dev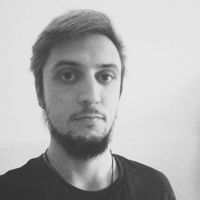 26 years old, 7+ y. experience in startups, agencies and enterprises. Senior Architect, Outdoor professional, Survivor Instructor
Marcin Jakubik
Fronted Developer
24, Startup Enthusiast, Makers Evangelist, Entrepreneur of Myself and Digital Innovator. Nah I'm kidding, just copying and pasting from Stack Overflow
Alessandro Sahebi
Giornalista e Digital strategist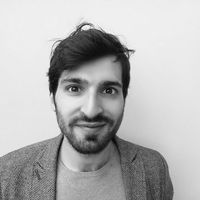 29 years old, freelance Journalist and Digital Strategist. Politic and environment lover. Pokemon favorite: Snorlax. "Stop complaining, plant a tree!"
Solo con Apical
Risparmia l'80% del tempo
Quello che ti serve per creare, gestire e vendere le tue esperienze o i tuoi viaggi: tutto in uno strumento
Aumenta del 30% gli incassi
La professionalità delle interfacce, del sistema di pagamenti e delle opzioni di personalizzazione rende il tuo prodotto migliore
Genera impatto sociale positivo
Se ci uniamo possiamo generare impatto positivo sul Pianeta. Apical pianta alberi ad ogni esperienza, rendendola ancora più straordinaria
Happiness is a movement
We believe that when people share their energy into an intense experience they naturally become more open-minded, curious and able to understand one another Experience Creators have the power to change people's life. Apical is here to support them. Join our mission
- Nicola Zanola, CEO